International Friendship Day: An unlikely bond forged in a bustling kitchen
In Lebanon, where discrimination and prejudice are commonplace, our school feeding programme has helped generate the belief 'we are all brothers and sisters'
Published on
To mark this year's International Day of Friendship (July 30), we wanted to share the story of an unlikely friendship between two women united by the joy of feeding hungry children in school. 
Their heartwarming bond reveals the transformative power of our work, which is helping to foster unity and break down barriers of discrimination in a place that's had more than its fair share of difficult times. 
Working with a trusted partner organisation, Dorcas, Mary's Meals feeds 1,446 children in areas around Lebanon's capital city, Beirut. By providing reliable and filling meals to children, pupils have more energy to participate in lessons and concentrate on learning. 
Here, in the classrooms, Lebanese children sit beside their friends from Syria, who – like millions of others – were forced to flee Lebanon's war-torn neighbour with their families in search of sanctuary. Mary's Meals' feeding programme is a living demonstration that sharing meals can help transcend cultural differences and create friendships across all ages, and the basis for a supportive community. 
Proud mothers Rinda, who is Lebanese, and Fatmeh, a Syrian refugee, are dedicated volunteer cooks for the school feeding programme and work alongside each other in the bustling kitchen of a community centre. 
Rinda said: "Volunteering with Mary's Meals is the only work I have. I'm very happy as it's well organised … which should be clear looking at this kitchen!".
Fatmeh finds fulfilment in witnessing her own children's enjoyment of the nutritious meals provided in partnership with Mary's Meals. She said: "My kids enjoy the teaching, but they also enjoy the food. The food is the most important thing to them."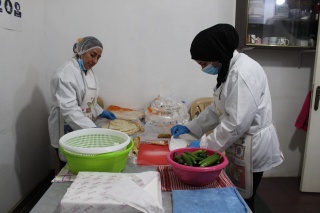 In a place where locals and refugees live their daily lives together, the school feeding programme not only nourishes young minds and bodies but also serves as a catalyst for unity and understanding. It is estimated that Lebanon, which has a population of approximately 5.3 million, is currently hosting 1.5 million refugees and discrimination and prejudice are sadly common. 
Mary's Meals has offered a platform for people who otherwise may not have met to come together and share their challenges – supporting one another, exchanging ideas, and building a sense of belonging.  
Rinda said: "When I started working volunteering in this programme, I met people from different backgrounds from Syria and Lebanon. And they are talking to each other, they are sharing their challenges with each other, they are listening and they are exchanging sometimes hints. I tell you something, you tell me something, it's a lovely regular discussion that's happening." 
Camaraderie in the kitchen breaks down the barriers that can come from a fear of the unknown, encouraging empathy and understanding among individuals, like Rinda and Fatmeh, who might have otherwise remained distant. 
Reflecting on their friendship, Rinda emphasises that cultural and social backgrounds should not define the connections between people. She said: "People that discriminate will often be a little bit limited in their thinking, but on the other hand, many of us have severe challenges. People should help and support and communicate with each other, and here we can be close together. 
"We are doing lots of activities that encourage children to meet each other so culturally people are closer. So, regardless the background of each person, we are all brothers and sisters." 
In Lebanon, Mary's Meals' school feeding programme is bringing much-needed nutrition to children while they learn, while planting seeds of compassion and unity within blended communities. Thanks to the promise of a daily school meal, unlikely friendships like Rinda and Fatmeh's are made possible.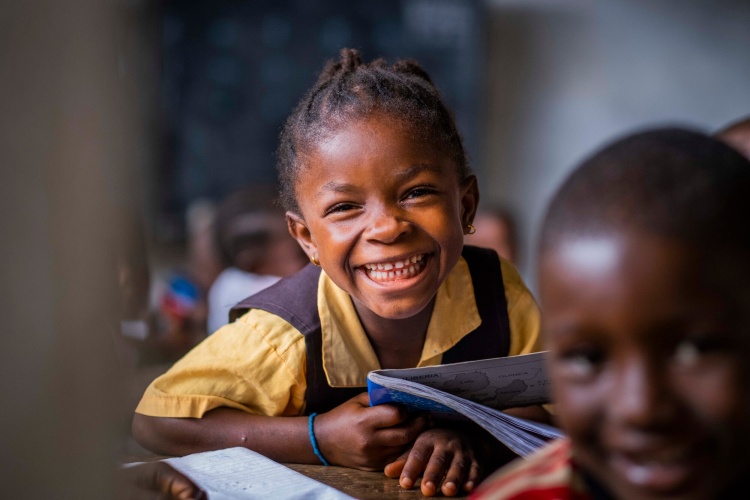 It costs just £19.15 to feed a child for an entire school year!