Romania
Mary's Meals feeds 12 young adults in Romania.
Published on
Mary's Meals in Romania
Mary's Meals has been serving meals in Romania since 2001.
Our support began when our founder, Magnus MacFarlane-Barrow, visited Romania to meet volunteers who were caring for HIV-positive children who had been abandoned in hospital without adequate care. Providing a purpose-built home where they could be cared for and thrive together, and receive regular nutritious meals, gave the children hope of a better future.  
Despite some complex care needs and challenging disabilities, they are now young adults living fulfilling lives, and remain connected as one big family.
We are currently reaching 12 young adults in one centre in Bucharest, the capital of Romania. Our programme is delivered in partnership with the Rhema Foundation. 
Latest News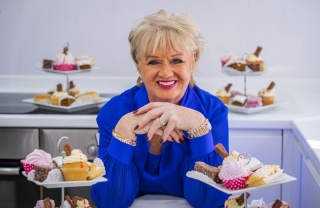 When did we start working in Romania?

2001.

How many children do we feed in Romania?

12 young adults.

What meal do we provide?

Soup, or rice with meat or fish and vegetables.

Where are we based/where do we operate?

One centre in Bucharest.