Make For Meals

It's time to get crafty! 
You can raise money for Mary's Meals by getting creative and making some lovely arts and crafts. Maybe you're already a nifty knitter or a master maker, or maybe this will be your first foray into the world of crafting. Either way, you can turn your creativity into life-changing meals for children in some of the world's poorest countries.  
Whether you want to raise money for Mary's Meals by selling your crafts to family and friends, or set up a making marathon fundraiser, we'd love for you to Make For Meals and help us reach the next hungry child.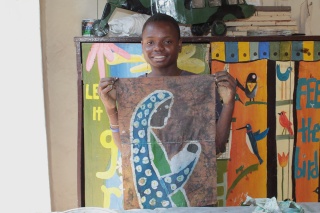 Double The Love 
From 22 November 2023 to 22 January 2024, donations made to Mary's Meals will be doubled by a group of generous supporters, up to £1 million. 
It costs just £19.15 to feed a child with Mary's Meals every day for a school year. During our Double The Love appeal, a donation of £19.15 will feed two children. 
That means the proceeds from sales of your arts and crafts will have double the impact and help provide hope to more little ones, this winter.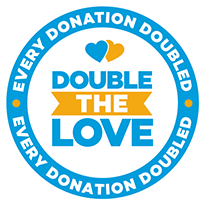 Creating hope 
Channelling creativity through craft can be relaxing and satisfying for many of us, including for many of the children who eat Mary's Meals each day. Asha Kiran Shelter Home, in Jharkhand, India, is a haven for girls who have endured too much. Some have run away from abusive homes, others have been abandoned by their parents. Together, they live, study and support each other to seek brighter futures. The Shelter Home is attached to a school, where Mary's Meals are served every day and the weekly menu is painted in bright colours on the wall. In one of the rooms in Asha Kiran is a collection of sewing machines, baskets full of yarn and knitting needles. Here, the girls create beautiful items, such as hats, scarves and even jewellery, which are then sold to raise money for the Shelter Home, so that other girls in need can find a refuge here. Through their craft, the girls are discovering hidden talents and creativity, which can help them dream of better days to come.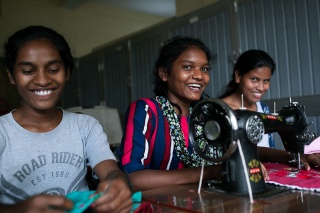 Getting started
It doesn't matter if you're not a pro, our mug hugger knitting pattern is a great starting point to get those crafty ideas flowing.