Our people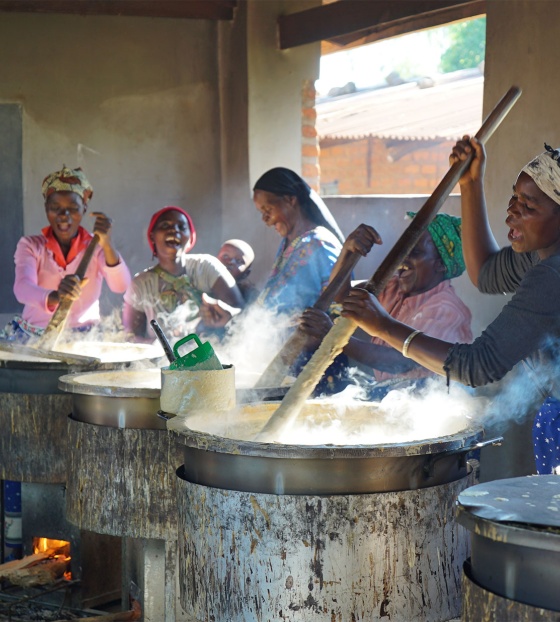 Our Founder
Magnus MacFarlane-Barrow
Magnus has lived in Argyll, Scotland, since the age of nine and began his career as a fish farmer. However, when the Bosnian conflict was making headlines in the early 1990s, Magnus and his brother Fergus were moved to help.
He was named one of 2010's 'Top 10 Heroes' by broadcaster CNN and received an OBE in the 2011 New Year's Honours list. Magnus has also been awarded Honorary Degrees by the University of Stirling, Glasgow Caledonian University and the University of Hull.
Before Mary's Meals, Magnus played shinty for Glenorchy Camanachd Club and was capped four times by Scotland at senior international level.
Magnus is married to Julie, a trained nurse from Inverness. She became his co-driver on some of the first deliveries of aid to Bosnia-Herzegovina in 1993, and has been devoted to the charity ever since. They live in Dalmally with their seven children.

Matt Barlow – Executive Director
Matt Barlow joined Mary's Meals as Executive Director in November 2023. Matt brings extensive charity growth and leadership experience with him, along with a huge passion to inspire those with more than they need to help those with the least. 
Matt joined the emerging charity Christians Against Poverty in 1999, serving for 21 years, with 14 years as CEO and the final two as International CEO. During this time CAP grew to a £14m turnover charity bringing hope to tens of thousands people struggling with debt every year. CAP also became a multiple award winning charity for its work and organisational culture. Matt personally winning the 'Best Leader' award 5 times in the Sunday Times Best Companies competition. 
Matt also has 15 years of church leadership experience, most recently serving full time at an inner city church in Bradford, the Light Church, a church that feeds over 10,000 people through its Foodbank and Advice centre every year. 
Matt is married to Josie, proud dad to Eve and Jed, and when not working can be found out on his bike, camping somewhere remote or in the kitchen cooking something delicious.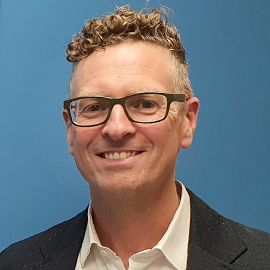 Karen Gray – Director of Communications
Karen has worked in the not-for-profit communications sector for more than 20 years, including in countries such as the UK, New Zealand and The Philippines.
Previous roles include organisations, such as UNICEF, Central Office of Information (UK Government) and British Heart Foundation.
Having joined Mary's Meals in 2015, Karen is passionate about using her skills to support Mary's Meals' incredible mission.
Karen lives in Glasgow where her interests include her local church, travelling, and finding new places to have a good coffee!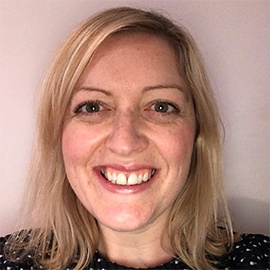 Marie Doyle – Director of Supporter Engagement and Income
Marie studied communications and international relations at university. She started her career in the not-for-profit sector in 2009 at a full-service fundraising agency. In this role, she worked with clients such as MSF UK, MSF Australia, MND Association, Stroke Association, Blue Cross, International Animal Rescue on strategic planning, creative development and data analysis.
Marie then spent six years at the Royal British Legion, before joining Mary's Meals in 2022. She feels really inspired by our promise to keep feeding the children who rely on Mary's Meals, and our determination to reach the next hungry child waiting.
In her spare time, Marie enjoys long walks with her family, including working cocker spaniel, Dobby.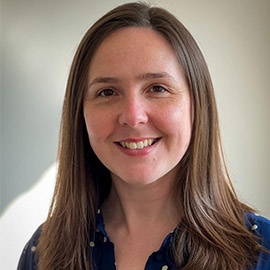 Suzy Harley – Director of Finance and Operations
Suzy has worked for Mary's Meals UK since 2018, initially as Operations Manager, then Head of Supporter Care before taking up her current role of Director of Finance & Operations. Her previous experience includes working in the new house building sector and running a family business. 
With three grown up children of her own, Suzy is passionate about keeping our promise to the children we feed and removing barriers to education. 
Suzy lives in Glasgow with her partner, her son and their two cats, Dave & Eddie. In her spare time she enjoys spending time with her family & friends, watching rugby and travelling to anywhere sunny!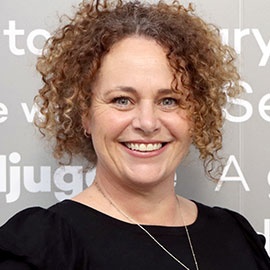 Extended Leadership Team
Annette Reid – Head of People
Dan McNally – Head of Grassroots Engagement
Javaid Latif – Head of Finance
Rebecca Birch – Head of Marketing
Jim McGowan – Head of Operations
Jessica Faulkner – Head of Media and Content
Thomas Black – Head of Major Giving and Partnerships
Magnus MacFarlane-Barrow – Board Director
Dr Graham Paterson – Board Director and Chair
From a trade background and with more than 40 years' experience working in the public sector and construction industry, Graham headed City Building in Glasgow, one of the largest, award-winning construction companies in Scotland with an annual turnover of £220m. He operated at an executive level there for 21 years, including as executive director for nine years, before retiring from the business in March 2021. 
His achievements at City Building included high profile projects such as the construction and refurbishment of sports facilities and stadia for the 2014 Commonwealth Games and the 2018 European Championships, as well as the formation of a joint venture with Wheatley Housing Group. During his tenure the company achieved numerous business and individual awards and Graham also championed the delivery of many community projects involving City Building, notably several humanitarian visits to Malawi.  
Graham graduated with a PhD from the University of Strathclyde, Department of Civil Engineering in 1999, is a Fellow of the Chartered Institute of Building, a Fellow of the Royal Institute of Chartered Surveyors and was awarded HR National Networks National Chief Executive of the Year in 2019.
He is currently a mentor with the MCR Pathways mentoring programme which supports young people realise their full potential through education.
John Fulton – Board Director
John, managing director of Claremont Centre Limited, has 30 years' experience in sales and logistics, with specific expertise in the office furniture supply industry.
His career began as a teenager when he was offered his first job in a stationery supply shop, based in his home town of Greenock. As the business expanded to incorporate office furniture and open new branches, John's changing role and travel requirements led him to move from Scotland to London. 
His interest in the work of Mary's Meals goes back to the very earliest days of the charity's mission.
Keen to see the school feeding programme in action for himself, John travelled to Malawi in 2010, where he visited schools and met children who receive Mary's Meals each day. The experience was to have a profound impact and John returned with an even deeper commitment to the organisation.
A father of five, and doting grandfather of three, he is settled in Bedfordshire with wife Amanda and their two youngest children.
John enjoys the extensive international travel that comes with his role as MD of Claremont Centre Limited and, away from work and his Mary's Meals commitments, he is a keen follower of Scottish football.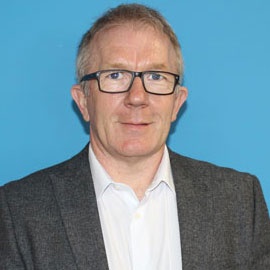 David Leslie – Board Director
David is a chartered accountant and was a corporate finance partner in PwC for 20 years. He has extensive experience in advising companies in relation to strategy and financial matters. He now runs an independent advisory firm called Leslie Corporate Finance, and works with a range of businesses and individuals.
David is married to Marion and they have three children, who are all now in their 20s. He lives in Glasgow and enjoys spending time in Arran. His hobbies include walking, climbing and photography in the Scottish countryside, and generally keeping fit.
He is interested in Scottish heritage and culture, plays the bagpipes and sings in a choir. He has been a NTS member for 15 years and is passionate about ensuring that Scotland's heritage is preserved and maintained for future generations.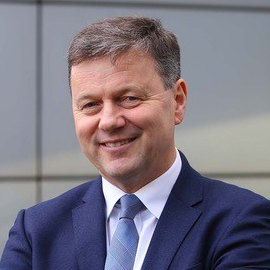 Fr. Frankie Mulgrew – Board Director
Ordained in 2013, Fr Frankie is a priest of the Diocese of Salford in the north of England and currently serves as the parish priest of St James and All Souls in the city and as Catholic chaplain to the University of Salford. Fr Frankie has compiled and edited two books – Does God LOL? and Miracles R Us – with his authorship proceeds being donated to his favourite charity, Mary's Meals, and he was part of the team which set up and operated 'Mercy Bus' in the UK during Pope Francis' Year of Mercy.
The son of comedian Jimmy Cricket, Fr Frankie Mulgrew initially followed in his father's footsteps by becoming a stand-up comedian and professional entertainer, before eventually answering a calling to become a Catholic priest.
A gifted communicator, Fr Frankie has addressed major Christian events all over the UK and has ministered and spoken alongside such inspirational Catholic figures as Matt Maher, Chris Stefanick and Paul J. Kim.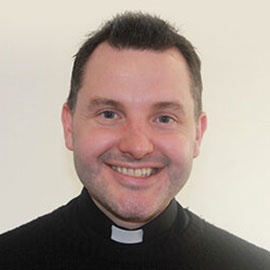 Ellen Rafferty – Board Director
Ellen has spent her career, spanning more than 40 years, working with young people in the secondary education sector within Lanarkshire. From the outset of her working life, she has been committed to promoting global citizenship, leadership and the importance of sustainability. Ellen was appointed principal teacher of Geography in St Ambrose High, Coatbridge in 1986 – from there she progressed into senior management and was appointed to the post of head teacher in 2007. She held this post until her retirement in October 2020.
Ellen has also contributed to managing change and influencing decision making at school and local authority level partly through her work as local authority president of School Leaders' Scotland and through different posts on committees and working groups. She is a Columba 1400 graduate and was one of the early successful candidates to gain the Scottish Qualification of Headship. Ellen was awarded an MBE for Services to Education in the Queen's Birthday Honours list in June 2020.
Ellen has endeavoured to promote the work of Mary's Meals within the school setting believing that her professional commitment that 'every child matters' resonates clearly with the mission of the charity.
Ellen feels blessed to have come from a family which values education and is dedicated to applying her skills and experiences to support Mary's Meals in its work to improve the life chances of children living in extreme poverty.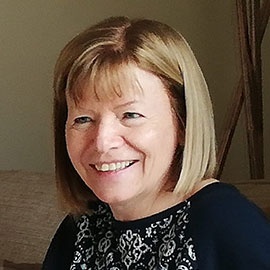 Angela Duffy – Board Director
Angela is a strategy consultant with 20 years of experience. She has worked in some of the world's biggest advertising and digital agencies on global FTSE/Fortune 100 accounts. Past clients have included Allianz, Audi, Barclaycard, Johnson & Johnson, JP Morgan, Kellogg's, Nestle, Reckitt Benckiser, Tesco, Unilever, and the World Health Organization.  
Angela has been a monthly donor to Mary's Meals for several years, wanting to help change how poverty and hunger prevent children from gaining an education in some of the world's poorest communities.  
In 2020, Angela reached out to Mary's Meals to volunteer her skills to support the charity's aim to feed two million children. As a result of helping the team with strategic planning, Angela was subsequently invited to join the UK board in 2021.  
Originally from Glasgow, Angela has lived in London for over 20 years. She holds a BA (Hons) from Strathclyde Business School and an MBA from Imperial College London.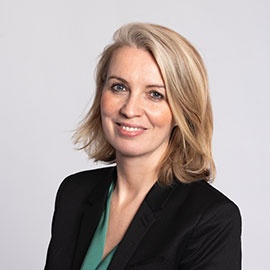 Clare Hunter – Board Director
Clare is a marketing and communications professional with 10 years' experience delivering successes in her field of expertise.

With a passion for pioneering technology, she led the marketing strategy at her family's business, Coltraco Ultrasonics, launching new safety products to customers in 120 countries across 19 market sectors.

Most recently, she joined WaveOptics and became involved with the biggest hardware technology acquisition in the UK at the time, by Californian company Snap Inc.

Having studied Theology at Durham University, Clare is passionate about women in business, using technology for social good, student talent, and believes that everyone should be treated with dignity and respect.

She loves Mary's Meals for its singular focus on feeding the next hungry child and the joy which a daily meal in school brings to some of the world's poorest children.

In 2016, Clare gave her time freely to help raise awareness of Mary's Meals in London. A few years later, she led a team of siblings and friends to run across Hadrian's Wall and organised a black-tie ball to raise money for the charity. She has followed this through to co-lead the Mary's Meals Young Professionals Group which supports efforts to reach more hungry children.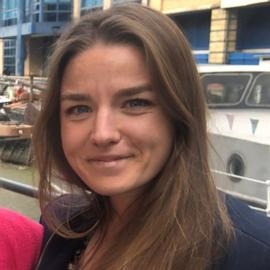 Bert Main – Board Director
Having worked in the Financial Services sector for over 30 years, leading a number of insurance organisations over that time, Bert joined Mary's Meals International (MMI) in July, 2018 with a remit to develop and grow the global network of international fundraising organisations (National Affiliates). Latterly, he focused on strategy and planning across the movement. 
Bert joined the Board of Mary's Meals Ireland in October 2021 and was appointed Chair at the beginning of 2022 – a position he continues to hold alongside his trustee role at Mary's Meals UK. 
Bert was fortunate to work closely with volunteer fundraisers in more than 20 countries during his time at MMI and he was also able to visit Zambia to experience first-hand the impact of the school feeding programme there.  He also led the team in Medjugorje, Bosnia-Herzegovina, as part of his role at MMI. 
Based near Glasgow, Bert enjoys watching football, playing golf and listening to music in his spare time.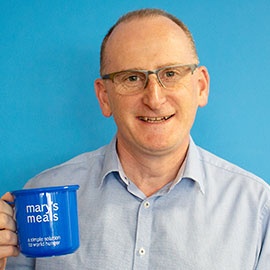 Our story
Learn our story and how we came to be feeding more than two million children every school day.