Ways to give

Raise money for Mary's Meals
There are many ways to support Mary's Meals. From setting up a regular donation, to leaving a gift in your will, to marking a special occasion with a gift – your kindness is building a brighter future for children living in extreme poverty.
However you choose to give, we're grateful for your support.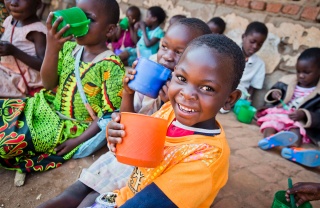 Regular giving
Regular gifts give us the confidence to plan future expansions and grow the global movement – safe in the knowledge that you are right there beside us as we strive to reach the next child waiting.
Read more

about Regular giving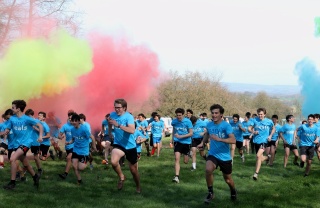 Fundraising
By raising funds for Mary's Meals, you can help us make a lasting difference to the lives of children in some of the world's poorest communities.
Read more

about Fundraising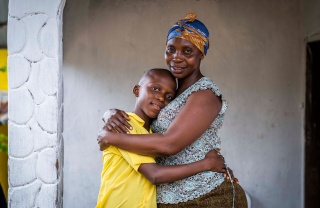 Leave a gift in your will
We are already feeding more than two million children every school day with life-changing meals in school – and through the generosity and kindness of people who leave gifts in their wills, we believe that, together, we can end world hunger.
Read more

about Leave a gift in your will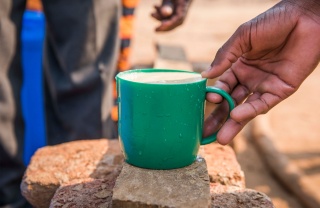 Gift Aid
Gift Aid is a simple way to increase the value of your gift to Mary's Meals, at no extra cost to you.
Read more

about Gift Aid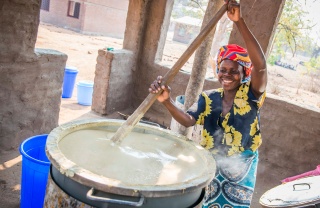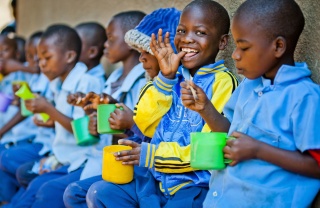 The Backpack Project
We have taken the difficult decision to bring The Backpack Project to an end. Please arrange collection of any backpacks you already have ready.
Read more

about The Backpack Project
Donate to one of our charity shops
We currently have six charity shops around Scotland – in Oban, Lochgilphead, Troon, Glasgow, Dunblane, and Inverkeithing. These shops are managed by our shop managers and supported by our network of volunteers.
Our shops rely on the many donations of pre-owned goods we receive to stock the shops and you can donate goods at any one of our shops or if you live in the Glasgow area you can also donate at our warehouse at 25 Glentanar Rd, Glasgow G22 7SF. Some of our locations can take small electrical items, please contact your local shop.
Unfortunately, there are a few things that we can't accept – damaged or broken toys, pillows and duvets, video and music cassettes, large items of furniture, car seats, push chairs and prams, safety equipment, perishable goods, items made with real fur or ivory, candles without instructions, and non-CE marked toys.
If you have an item to donate that you think may be of particular value, please let us know. We would love for your donation to help feed as many children as possible. We're now feeding
2,279,941
children every school day.
But more than 64 million primary school-age children are out of school around the world. In order to survive, they have to work or beg. Even if they do make it into the classroom, hunger affects their ability to learn.