Our impact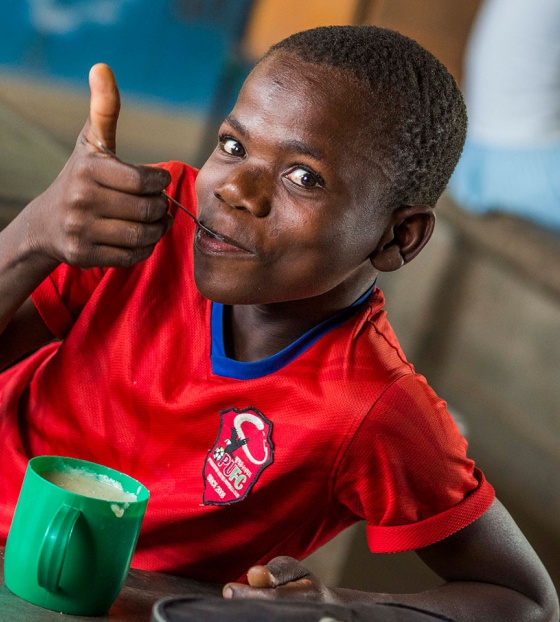 School feeding
As well as attracting children into the classroom, school feeding has the power to improve concentration and participation in class, as well as increasing children's overall happiness.
It is therefore a key investment in a country's future and a cost-effective route out of poverty in the long-term.
Between 2016-2021, we conducted research on the impact of our work in Malawi and Zambia. This research was independently assessed, evaluated and verified by the International NGO Training and Research Centre (INTRAC).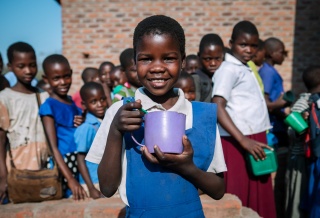 Why fundraising is important
We depend on the support of people to spread the word about Mary's Meals and fundraise on our behalf, so that children around the world can have hope for a better future. 
Our charity's important work means that more than 2.4 million hungry children receive a nutritious meal every school day.  
It costs just £19.15 to feed a child with Mary's Meals every day for a full school year. So, your donations really can transform the lives of desperately hungry children, filling their empty stomachs and giving them the energy to learn. 
Epur, 12, was only able to gain an education after we started serving our daily meal of maize and beans at her school in Kenya. 
She says: "I want to be a teacher. I want to work in a school like this and help children like me to learn." 
We are eternally grateful for everything you do to help us reach children like Epur with our life-changing meals. 
Why raise money for charity
Fundraising is also a fun way to bring people together to raise vital money for our work.
There are plenty of ways you can support us from getting involved in an active challenge such as a sponsored walk, run or skip, or digging out your rolling pin to bake some goodies to share with others in return for a donation.
Whether you choose to put on your own event or get involved in one of our campaigns, we have some fundraising ideas here to help get you started.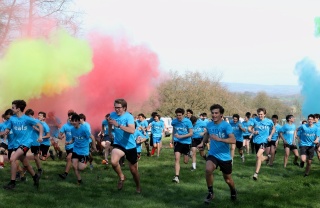 Fundraising
By raising funds for Mary's Meals, you can help us make a lasting difference to the lives of children in some of the world's poorest communities.
Read more

about Fundraising
Donate or fundraise for us today.
Let's continue to make a big impact on the lives of hungry children.