Books and films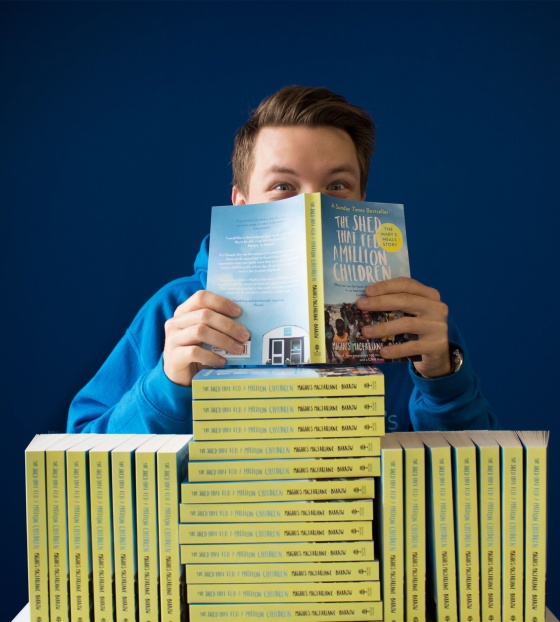 Films about our work
You can learn about our work and the lives of the children we feed by watching our beautiful films.
And you can help to spread the word about our mission by holding a screening event in your local community. Whether it takes place in your living room, office, church, cinema or community hall, this is a wonderful way to raise support for Mary's Meals and help us feed more hungry children. 
Child 31
Experience the power of a daily meal as our founder Magnus MacFarlane-Barrow visits some of the communities where Mary's Meals are served.
Love Reaches Everywhere
Follow Hollywood actor Gerard Butler's heartwarming adventure as he travels to Liberia and Haiti with Mary's Meals' founder, Magnus.
Generation Hope
A snapshot of a new generation who, having enjoyed Mary's Meals as children, are building a brighter future for their communities.
Books by our founder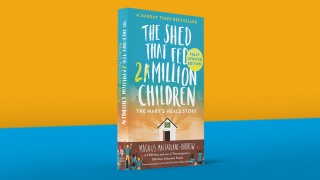 The Shed That Fed 2 Million Children
The story of Mary's Meals, The Shed That Fed A Million Children, is now available as an updated special edition, celebrating our incredible milestone of feeding two million children across every school day.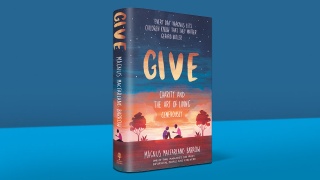 GIVE
Drawing on almost 30 years of experience in the charity sector, GIVE challenges traditional thinking and explores how acts of charity can enrich our lives.
"Such an inspiring and thoughtful rediscovery of the sheer beauty of charity. The loveliest book I've read this year." – Bishop John Keenan
 
It costs just
£19.15
to feed a child for an entire school year!