Volunteering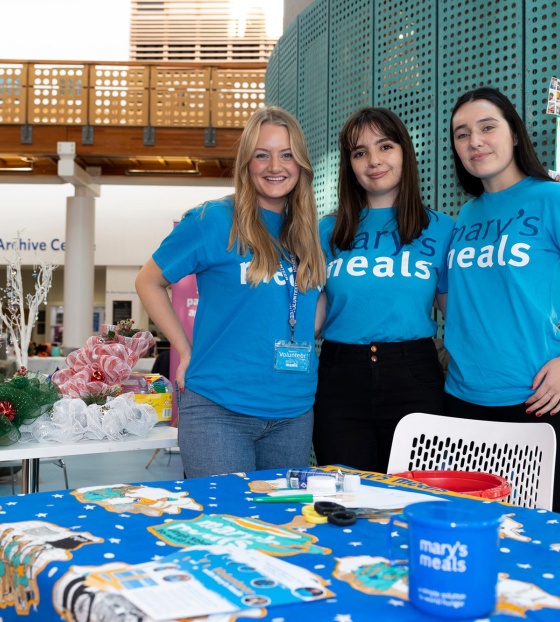 Why volunteer?
Our work is only possible because of our many dedicated volunteers across the globe – from people in the UK who raise awareness, to those in the countries we serve who rise early to cook nutritious meals for their children.
Thanks to people from all walks of life who give their time freely to volunteering for us, we can reach more hungry children with the promise of a daily meal in school.
Charity volunteering near me
You may find yourself asking 'where can I volunteer?' Here at Mary's Meals, you can volunteer almost anywhere in the UK.
We have more than 60 volunteer groups across the UK, open to all, including students and young people. 
All our volunteers receive training, and you'll have the chance to meet regularly with people, in your area or online, who all want to help feed hungry children.
To become a charity volunteer for Mary's Meals or to discuss the volunteer opportunities listed below in more detail, please phone 0800 698 1212. You can also use the contact button below.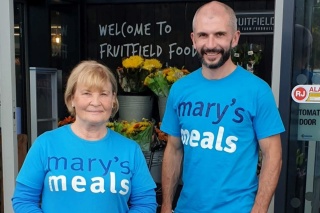 Volunteer UK
Charity volunteering is a great way to try new things out in a supportive environment and also to boost your skills and self-confidence while making new friends along the way!
And best of all, you can feel proud that by gifting your time, you are helping us to reach more hungry children with food and hope for the future.
There are a number of ways you can volunteer for Mary's Meals, from becoming a speaker and sharing our story in your local community; helping to organise a fundraising event, to providing our teams with general admin support.
Volunteer roles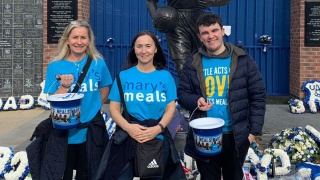 Community volunteer
Tell our story – give talks for schools, groups and churches in your community.
Help to organise fundraising events such as coffee mornings, quizzes and challenges.
Distribute and display promotional materials and place collection tins.  
Generate support from businesses in your local area.  
Admin volunteer
Support research and data entry.

Answer enquiries from supporters.

Contact community organisations to arrange talks.

Provide general admin support.
Find out how you can volunteer for us by phoning

0800 698 1212

or