Pray In May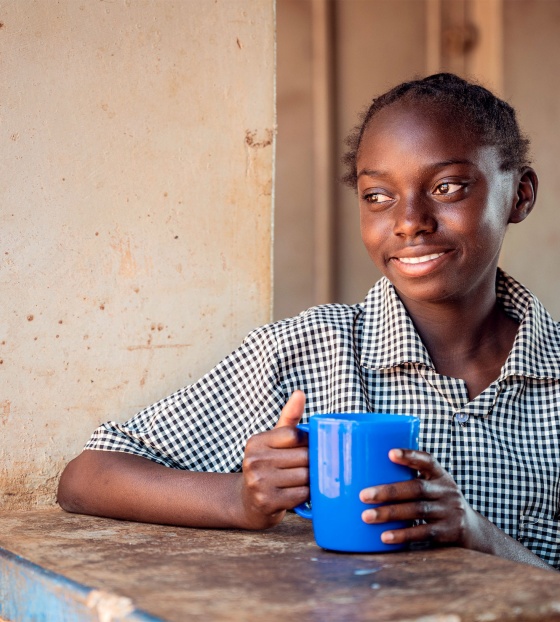 Pray for the children we feed 
Since our humble beginnings, Mary's Meals – named after Mary, the mother of Jesus – has been built on a foundation of prayer and the many little acts of love from those who support us.   
Throughout the month of May we invite you to pray with us that our work continues to flourish and grow, and that more children will see their lives transformed by receiving our nutritious school meals.  
We have a range of resources available below to help you get involved. You can also let us know if you are taking part in Pray In May by emailing us on info@marysmeals.org.
While we recognise the important place of prayer in our work, Mary's Meals consists of, respects, and reaches out to people of all faiths and none.
Join us in prayer during May 
Mary's Meals is now providing life-changing school meals to more than 2.4 million of the world's poorest children.  
Our work is built on the power of prayer, and as a result we continually see God's love and provision in incredible ways.  
During the month of May, you can support us by:  
Holding a prayer time of reflection or Holy Hour for Mary's Meals' mission.  

Inviting one of our wonderful volunteers to share the Mary's Meals story. To arrange this, please get in touch using the contact details below. 

Encouraging children and your local schools to pray for our mission. 

Joining our global family to pray for Mary's Meals. Our online Rosary is a regular opportunity to join with others from around the world in a time of prayer, regardless of faith, tradition and beliefs. Find out more.  
If you need anything further, please do not hesitate to email info@marysmeals.org.uk or call 0800 698 1212. 
Gifts of hope
Please visit our shop to view our beautiful range of faith gifts.