Sponsor A School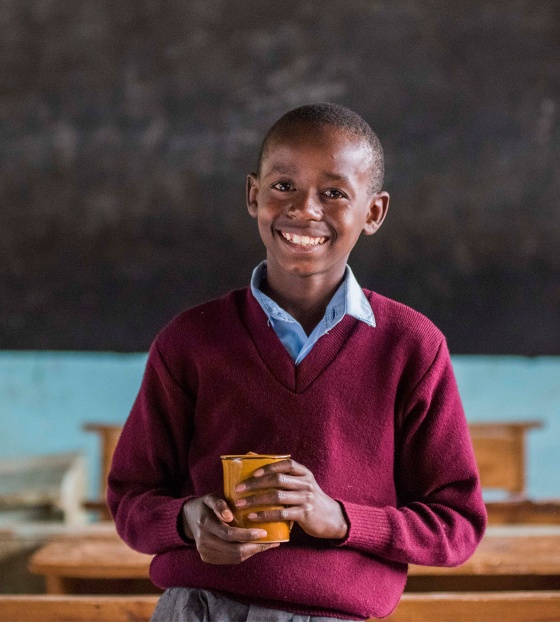 Feed an entire school with Mary's Meals
Sponsoring a school is an amazing way to help us reach more of the world's poorest children with the promise of a daily meal.
Whether you're an individual, school, workplace, or group, you can give your fundraising a focus by pledging to cover the cost of feeding every pupil at a school for an entire year! 
Your fundraising target will be set depending on the number of children enrolled at your school. Get in touch to find out about sponsoring a school in Malawi, Liberia, Kenya or Zambia today!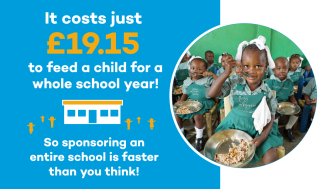 Meet the grandmother of nine who is feeding 240 children in Zambia!
Keen reader Vicky Manson is hoping to rewrite the future of children in Zambia.
The grandmother of nine sponsors Kavikuyu School, where 240 pupils receive a daily mug of porridge thanks to her support.
As part of her fundraising efforts, Vicky invites members of her book clubs to make a monthly donation to Mary's Meals. She has also organised a sponsored readathon with a local school, and she's gearing up for a 300-mile sponsored cycle with her husband!
Vicky says: "Sponsoring a school is a wonderful way for us to focus our fundraising and enables children at an entire school to have nourishment and an education that will hopefully lead them out of poverty."