Food fuels learning at home
An update on our work amid the coronavirus pandemic.
Published on
The Covid-19 pandemic has caused great uncertainty in the countries where we serve Mary's Meals.  
However, thanks to the precious gifts provided by our supporters, parents such as Lauryn Chauwa, from Malawi, can wake up each morning knowing that their children will be able to eat and learn. 
The mother-of-two is doing all that she can to protect her family from the virus, which is compounding the plight of vulnerable people living in the world's poorest countries.  Lauryn can no longer visit her local marketplace to buy food, fearing the multitudes of people who frequent in this area.  
She says: "When it was announced that Mary's Meals was going to start (food) distribution, I was so happy. It meant my daughter was going to be eating porridge at home now. 
"The measures that were put in place during the distribution were really helpful. Parents were asked to collect food on behalf of their children. Everyone has to follow social distancing and following hand washing procedures." 
Lauryn is home-schooling her 11-year-old daughter Gladys while continuing to care for her four-year-old son. Gladys' favourite subjects are maths, English and Chichewa, and she hopes to become a bank manager in the future. 
Lauryn adds: "The fact that Gladys eats porridge in the morning helps maintain her energy levels. It has been encouraging her, knowing someday schools will reopen and she will enjoy porridge in school again."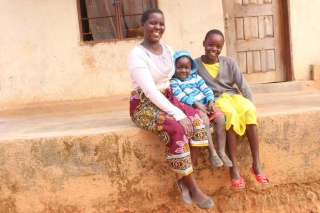 We are also responding to the impact of the Covid-19 pandemic in Lebanon and Syria.  
In Lebanon, sandwiches are being distributed in the Bourj El Barain refugee settlement and a community centre in the Aley District of Mount Lebanon. To avoid long lines and ensure safety, the children are invited to collect their food during an allotted timeslot.
We have also welcomed children back to the Hanano Community Centre in Aleppo, Syria. Their young lives have been scarred by the unimaginable trauma of war, but it is evident from the smiles on their faces that they are pleased to visit the centre and eat Mary's Meals again.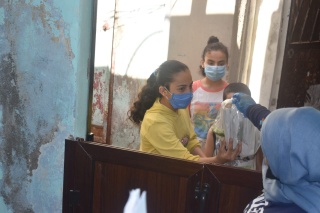 Meanwhile in Zimbabwe, project manager Tinashe Mukwindidza is busy helping to safely distribute food parcels in the country's impoverished Tsholotso and Umzingwane districts. 
Most families in these rural communities live on small-scale farming and temporary labour. With the economy depressed and drought causing low crop yields, hunger was already a problem, but food insecurity is even more severe due to Covid-19. 
He says: "The food distribution has brought smiles to children and parents alike. 
"Young children who were depending on the school feeding program are now worse off. This food distribution will assist families in their quest to look after their children. The little food that they have can now last longer."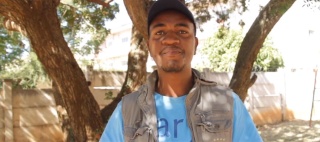 A heartfelt thank you for providing hope and food to the children and families who depend on Mary's Meals during this time of real need.  
It costs just £15.90 to feed a child for a whole school year.