German pair complete cross-UK cycle in aid of Mary's Meals
Jakob Gold and Lucia Höfer's gruelling 500-mile journey took them from Essex to Dalmally, where Mary's Meals was founded
Published on
Two inspiring young charity supporters from Germany arrived in Dalmally on Monday, 28 August, marking the end of a gruelling 500-mile cycle across the UK to raise funds for Mary's Meals. 
Jakob Gold, 20, and Lucia Höfer, 18, were greeted outside the shed where the Mary's Meals story began 21 years ago by founder, Magnus MacFarlane-Barrow, after taking on an epic cycling challenge from Essex to Argyll. 
Mary's Meals serves nutritious school meals to 2.4 million children in 18 of the world's poorest countries – including Ethiopia, Zimbabwe and Yemen. The promise of food attracts children into the classroom, where they can gain an education and hope for a better future. 
Jakob and Lucia began their challenge in Lucia's hometown of Mannheim, Germany, travelling to Frankfurt, then Rotterdam, from where they took the ferry to Harwich, Essex. A gruelling two-week, 500-mile, journey followed as the pair made their way north through England and Scotland to Dalmally, where Magnus MacFarlane-Barrow welcomed them and congratulated them on their incredible achievement.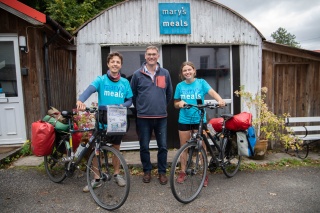 Magnus said: "We want to say a huge well done to Jakob and Lucia for completing such an impressive challenge! It was truly wonderful to welcome them to Dalmally today at the end of their cycling adventure. 
"Amazing fundraisers like these inspiring young people play such a big part in our work, helping to ensure we can keep providing much-needed meals to more than 2.4 million children every school day and giving them energy to learn and grow. We're so grateful to Jakob and Lucia, and everyone who has supported them on this epic journey." 
The cycling pair aim to raise €11,000 from their challenge and have received donations and support from Mary's Meals supporters all along their journey through the UK, some of whom even put them up in their homes. On their approach to Dalmally, the duo was given a free room for the night at the Crianlarich Hotel, where staff also made a £100 donation to the charity. 
Lucia, who was inspired by Mary's Meals' mission when her parents gave her a copy of Magnus' bestselling book, 'The Shed That Fed 2 Million Children', said: "Together we want to cycle for a fairer world, draw attention to the current situation of world hunger and tell as many people as possible about the wonderful work of Mary's Meals. We firmly believe that everyone can do something to reduce suffering in this world!"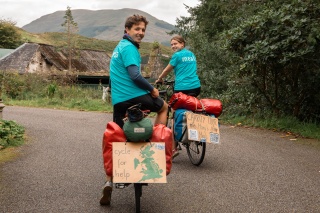 You can follow Jakob and Lucia on their Instagram account @cycle_for_help to see more of their journey.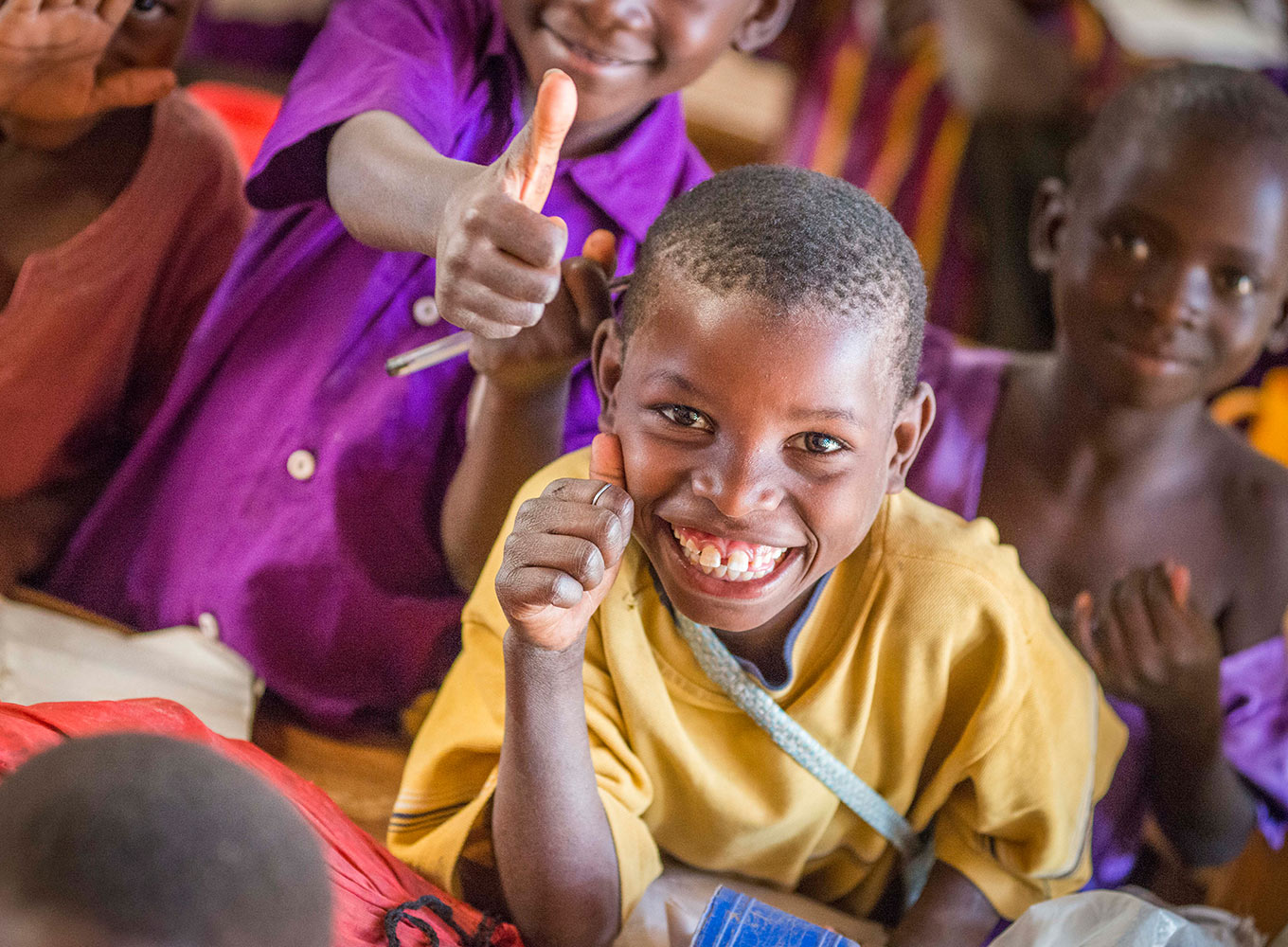 It costs just £19.15 to feed a child for an entire school year!