Place your trust in God
Peter Hickey, our supporter engagement officer for London, reflects on how hope is conquering fear in Ethiopia.
Published on
It's a hot day in the Mary's Meals London office. It reminds me of my past travels, far away from the grey city skyline.
Before I joined Mary's Meals I travelled to Jordan, Israel and Palestine. It was a different kind of heat there. I remember feeling overwhelmed by the suffering. I saw food shortages, homelessness, poor living conditions in refugee camps and the bulldozing of people's homes. Yet I was surprised by the unwavering hope I encountered in the people I met. It was as if the darker the situation, the more beautifully brilliant the light of their hope shone. 
I think of the 2,279,941 children who will eat Mary's Meals today in 20 countries around the world. Their little faces are so full of hope and the promise of a better tomorrow. Who will these children become? What hope burns in the hearts of their families as they watch their little ones heading off to school each morning, knowing they will receive a nutritious meal? 
In places like Tigray, in Ethiopia, it feels like hope has been almost completely vanquished. I am really moved by the reports I hear about our work in this area, and sometimes I struggle to think about the enormity of the challenges we face in feeding those children. But then I think of their hopeful little faces...
Our partner in Ethiopia tells us: "When things were at their worst, I received calls from our friends at Mary's Meals and prayers from the wider Mary's Meals family. These replenished my hope and reassured me that I was not alone, that I was loved and cared for – as were all the people who suffer in Tigray."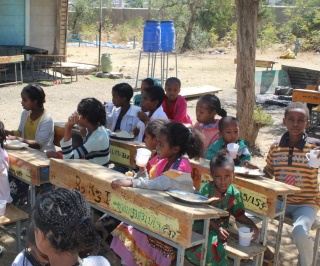 We all have our part to play in replenishing that hope through our prayers and giving of our time and resources, if we can. I pray for you and for your hope to grow in this amazing mission – a lively hope at that! Together we can transform the world with little acts of love… one child at a time. 
With Mary's Meals, hope can truly conquer fear, hunger and unfulfilled dreams. 
Peter Hickey 
Supporter Engagement Officer 
"May the God of hope fill you with all joy and peace as you trust in him, so that you may overflow with Hope by the power of the Holy Spirit." – Romans 15:13 
Pray with us:
Father God, you inspire faith in those who seek you, faith that can move mountains. We pray for lasting peace in Ethiopia, South Sudan, Yemen, Lebanon, Syria, and Myanmar – and in all the countries where we work. May our faith ever lead us into the way of peace. 
 
Jesus our hope, you are close to the poor and the troubled heart. Look upon the Mary's Meals family and transform all the hopelessness in our lives through your saving power. Bring your hope and daily bread to those children who are waiting for Mary's Meals today. 
 
O Spirit of Love, your transforming love for us has the power to raise the dead, as it turns our brokenness and our weakness into fruit that lasts forever. Give us today the gift of your Holy Spirit so that we can bind up broken bones

and bring your love to all those we meet.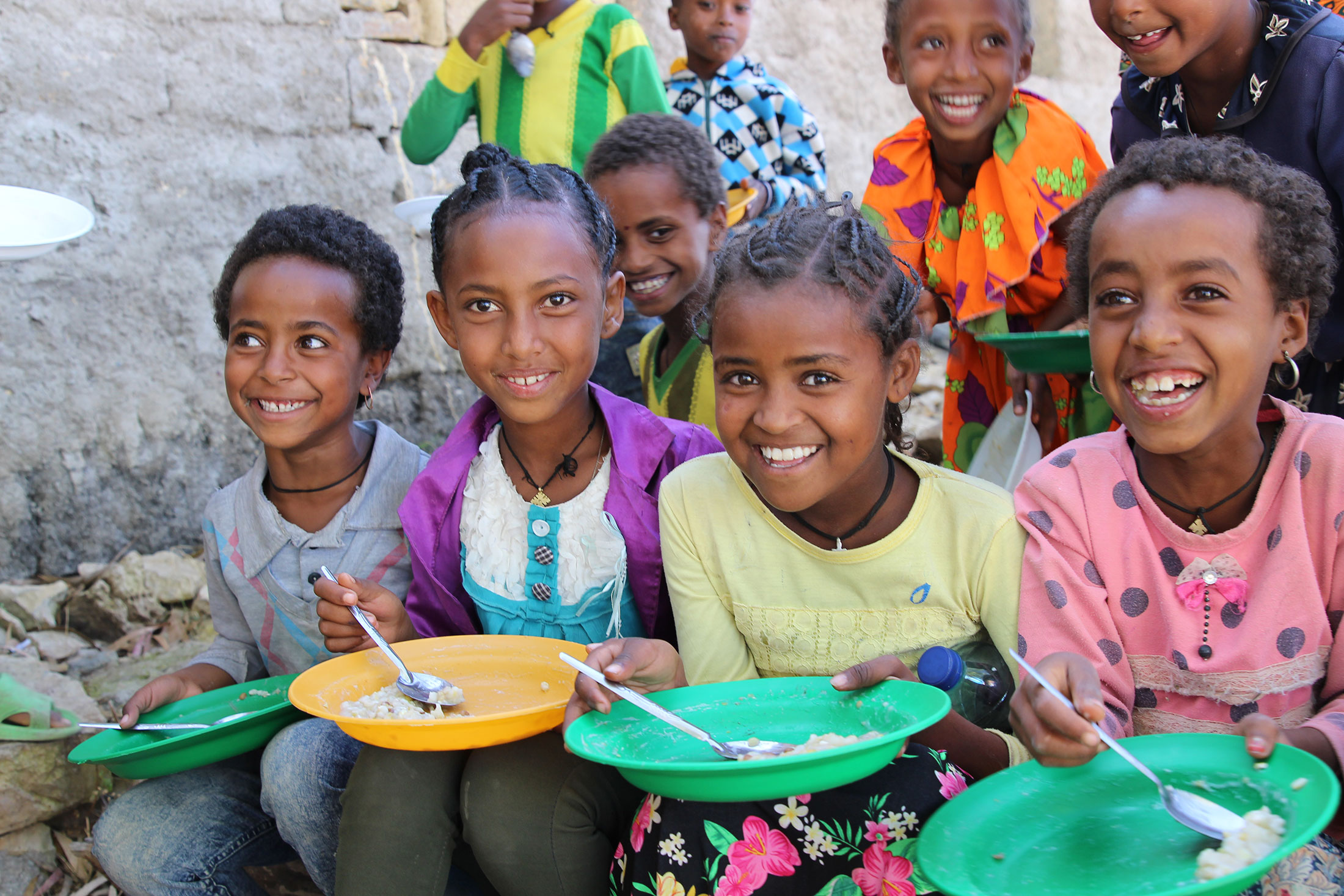 There are lots of ways you can support our mission