Schools in Scotland power up for porridge
Find out how pupils in Lanarkshire, Scotland, enjoyed our fun-filled Superhero resources
Published on
Primary school teacher Susan Bradley shares her experience using our 'Superheroes' school resources with her pupils in Lanarkshire, Scotland. 
She tells us: "We created a cinema environment to watch the Superheroes film, which really captured the children's imaginations. They loved the special effects and could easily understand the messaging. 
"The questions from the resource pack were a great starter for class discussions. I was so impressed by the level of engagement – the children made really insightful observations. They were eager to compare their own experience to that of the children in the film and to find ways we could support them in securing an education. 
"Everyone enjoyed the colouring sheets and wordsearch and we used words from that for a poetry-writing task, mirroring Crispin and Upile's poems in the video.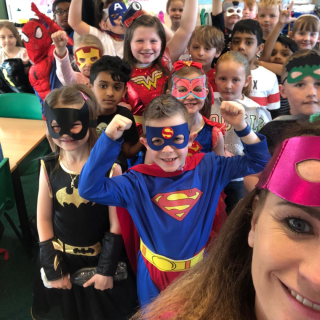 "The children enjoyed it so much they wanted to share their Superheroes experience with the whole school. Some of them presented at the all-school assembly and classes took part in a special fundraising day, with activities like designing superhero masks and dressing up in costume. 
"It was a great experience for everyone."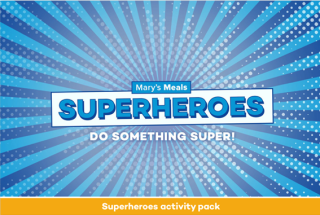 Looking for more fun-filled activities for children?