The gift of Christ's peace
Caoimhe reflects on the joy of being able to share the peace of Christ with others
Published on
After a restful Christmas period, I am back at work and excited for what the year ahead will bring.  Schools have also re-opened their doors and over the break I spoke to my nephews about their first few months of secondary school. They were initially nervous about such a big change in their lives, so I was happy to hear that they are really enjoying their time at school.
When I face big life changes and turbulent times, I find comfort in Christ's peace. This is a deep interior peace untouched by exterior circumstances. It is a privilege of being able to share that peace with others - from my nephews to the children across the globe that receive Mary's Meals.
The following prayer resonates with me for those reasons. When it can sometimes feel too overwhelming even to make one little act of love, it always helps to remember that as a Christian I'm not expected to do things in my own strength. I need to reach out to God and ask for that support.
Jesus, help me to spread your fragrance wherever I am.
Fill my heart with your Spirit and your life.
Give your light through me and remain in me in such a way that every soul I encounter can feel your presence in me.
Prayer by St John Henry Newman
I am always inspired when I hear about the aspirations of the children who receive Mary's Meals at school, but I am also struck by how they search for that routine, stability and normality that I often find myself describing as 'boring' or 'monotonous.'
Wissam, 11, eats Mary's Meals at school in Aleppo, Syria. He has big dreams of becoming a doctor when he grows up, but for now, he dreams of an ordinary life. Many of the buildings in the city have been reduced to rubble and electricity and water sources have been damaged or destroyed. The routine of travelling the short distance to school and the normality of meeting his friends, learning together, and receiving a daily meal, gives him a sense of peace and happiness.
"Some children can't go to school because of the war," he says. "Life is boring without school. If I didn't go to school, I'd miss my friends and the meal I am receiving. I have wonderful friends at school, and I like the teachers."
It still amazes me to think that each one of us in this Mary's Meals family is able to participate in a tangible way in helping to provide that peace and stability to more than 2.4 million children through our prayers and actions. May God grant you his peace and together may we spread it around the globe.
Caoimhe McCann
Supporter Engagement Officer
Pray With Us:
We pray for the children that receive Mary's Meals in countries facing war and political unrest; may their daily meal at school provide some stability and normality to their lives.
 

God, grant us the grace to be your ambassadors of peace in our daily lives through our prayers and actions.
 

We pray that through God's providence, the prayers of our global family and the goodness of supporters, we can continue to keep the promise of a daily meal to the 2,429,182 children Mary's Meals feeds daily and to reach the next child waiting.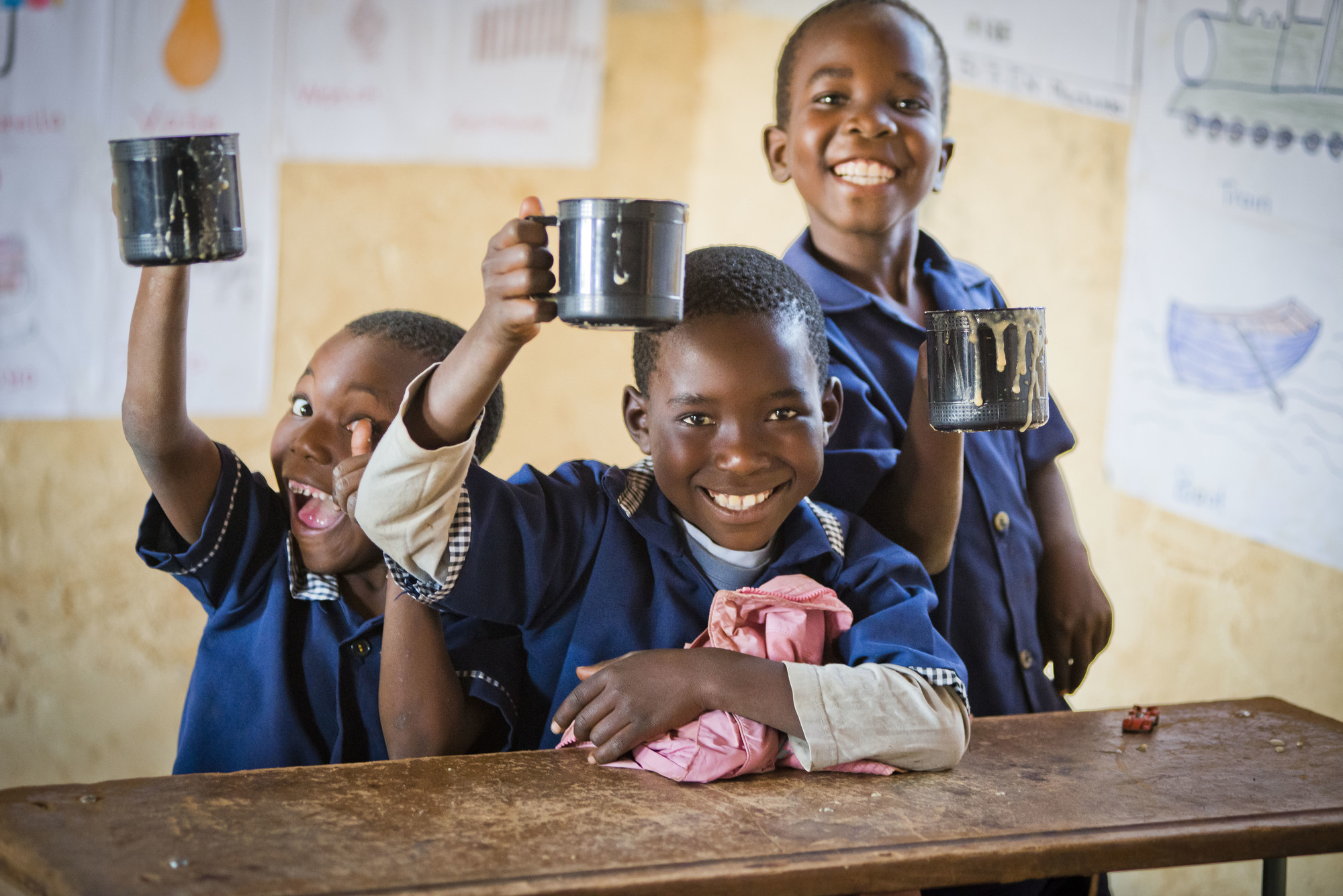 Get involved
There are plenty of ways to support our work