Two friends brought together through Mary's Meals
In Zambia, Fridah and Annette are changing each other's lives through friendship
Published on
This International Day of Friendship (30 July), we are celebrating the beautiful friendships of children brought together over Mary's Meals, like Fridah and Annette from Zambia.
Fridah's life changed forever when she fell ill with an undiagnosed illness, losing all ability to move and communicate. Today, the only words she can say are 'yes' and 'no'. These responses represent progress since she started at school. 
"We don't know how her disability came about," her mother Peggy tells us. "She had fallen sick for some time before she became paralysed and was unable to speak. She was happy when she was told she could start school and she's happy to go to school."
Luckily, 14-year-old Fridah has a wonderful friend in Annette. The two girls attend school together, where they eat Mary's Meals. Annette helps Fridah collect her meal at lunchtime. Despite the challenges she faces, Fridah is determined to get an education. She uses her toes to write and turn the pages of her books.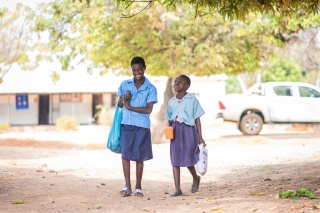 Her teacher, Jessie, has seen first-hand the progress she has made: "I've seen Fridah develop this year. When she first came here, she couldn't say anything. But since last year she can respond with a single sound. I will say a word to her, and she will write it."

Fridah dreams of becoming a professional footballer when she is older. With our nutritious school meals giving her the energy to learn and play, and a good friend like Annette by her side, we hope she will one day achieve her dream. 
A daily meal can change lives and create incredible friendships. It costs just 8p a day to feed a child with Mary's Meals, meaning every donation – no matter how small – will make an enormous difference.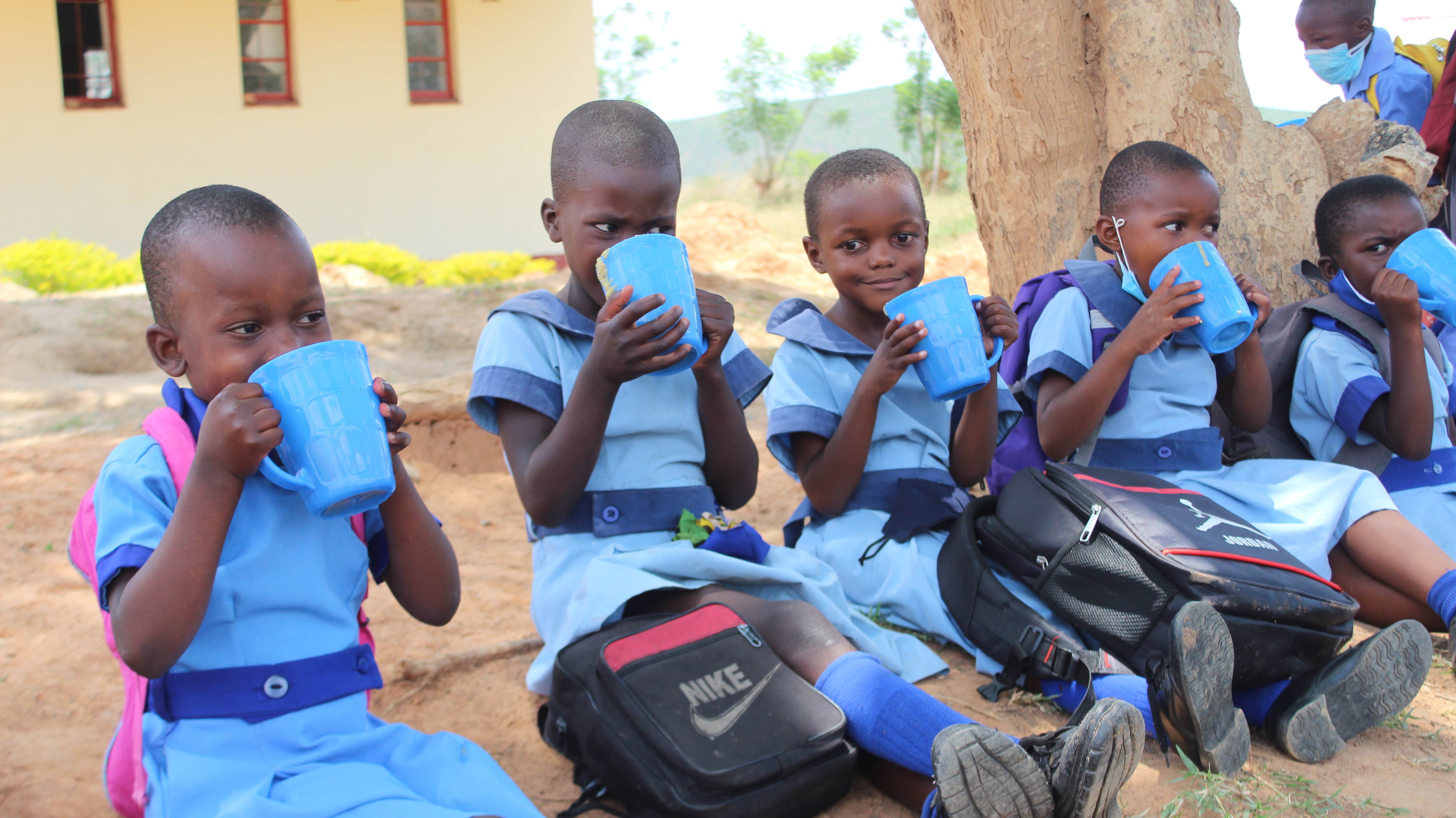 It costs just £15.90 to feed a child for a whole school year