Move For Meals

Set yourself a challenge and raise funds for Mary's Meals
Whether you skip, walk, dance or swim – you can turn your moves into meals for hungry children around the world. It's as easy as 1,2,3!
Choose how to move.

Decide whether to go solo or involve some friends. 

Get sponsored or donate to Mary's Meals to mark your achievement – and remember to tell the world you're part of #moveformeals.
Get inspired!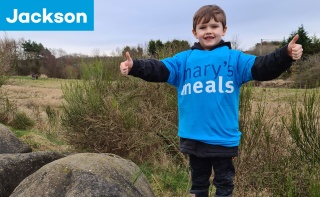 Jackson, seven, walked 40 miles to raise money for Mary's Meals.  His mum, Kerry, says:
"At Beavers, Jackson was setting himself a personal challenge and he thought it would be good to do that whilst raising some money for charity. He chose Mary's Meals because he said that children will learn better if they are not hungry."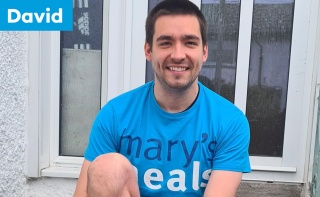 David ran four miles every four hours for 48 hours to raise money for Mary's Meals – in memory of his dad.
"I trained for 10-12 weeks and I've done about 500km, which was a bit of a shock to my body! My dad, who passed two years ago, did lots of work for Mary's Meals. I was absolutely delighted when I crossed the finish line."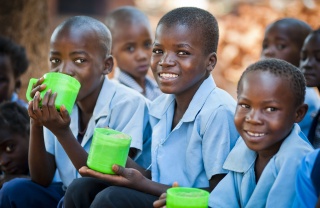 Join us and Move For Meals today!