Christmas Events

What's on this Christmas?
Check out some great Christmas markets and events in support of Mary's Meals!
We have a range of charity events in Glasgow, Birmingham and London, which will fill you with festive cheer. 
Proceeds from these events will allow us to serve nutritious school meals to children living in some of the world's poorest countries.
Mary's Meals Christmas market
Saturday, 25 November, 10:00-19:30 
Sunday, 26 November, 12:00-19:30
The Glasgow Royal Concert Hall
2 Sauchiehall St, Glasgow, G2 3NY
Tickets: Free entry to the market, workshop costs vary 
Our very first Christmas market, taking place at the Glasgow Royal Concert Hall, will include a fantastic selection of stalls, hosted by our talented Mary's Meals volunteers and popular small businesses from around Scotland. With cards, crafts, children's books, foodie gifts and much more on offer, you're sure to find the perfect Christmas gifts for friends and family alike. The market will also include a series of exciting, interactive Christmas workshops, set to inspire you throughout the festive season!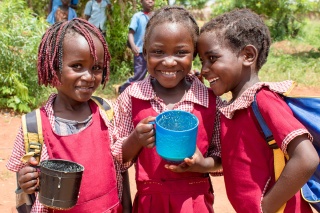 Mary's Meals Christmas market
Thursday, 7 December, 11:00-15:00
Fetter Lane Moravian Church
381 King's Rd, London, SW10 0LP
Tickets: Free entry to the market
The annual Chelsea Book Club Christmas event returns to the Moravian Church in Chelsea!
Join us on 7 December and find Christmas gifts for your loved ones at a special sale of second-hand books, bric-a-brac and a Mary's Meals selection of Christmas cards, books, bookmarks and other festive goodies.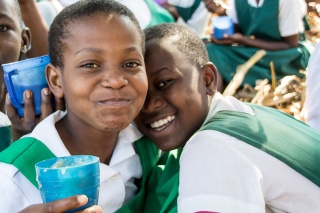 A Very Gospel Christmas
Saturday, 9 December, 18:30 (
concert starts at 19:30)
St Martin in the Bull Ring
Edgbaston Street, Birmingham, B5 5BB
Tickets: £10 
Join us for a captivating evening featuring the renowned Lichfield Gospel Choir, along with a special appearance by Sunday Times bestselling author and Mary's Meals founder, Magnus MacFarlane-Barrow. And it's not just Christmas carols – mulled wine, mince pies and delightful seasonal stalls await you on this magical night!
Don't miss this heartwarming event that will leave you feeling inspired and filled with the joy of Christmas. Mark your calendars and join us for A Very Gospel Christmas!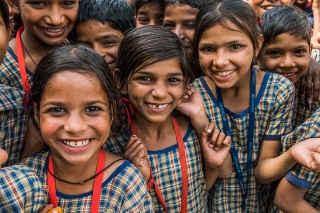 If you're looking for presents that change lives this festive season, visit our online shop.