Mary's Meals supporter 'gobsmacked' and honoured after Royal garden party invite
82-year-old Margaret Young and her volunteer group have raised over £100,000 for Mary's Meals
Published on
A volunteer who has helped raise over £100,000 to feed some of the world's hungriest children was left 'utterly speechless' after receiving an invite to the King's garden party. 
82-year-old Margaret Young and her husband Jim were asked to attend the prestigious event at the Palace of Holyroodhouse in Edinburgh on Tuesday, 4 July alongside members of the Royal Family, including the recently crowned King Charles III. 
Invites to the exclusive parties are given to people who have made a positive impact in their community and Margaret has made an immense contribution by leading a 50-strong group of Mary's Meals volunteers in Blairgowrie. 
The group, which formed in 2009, has been selling crafts and gifts and hosting popular community events to raise an incredible six-figure sum for Mary's Meals.
Yet, despite Margaret's tremendous support for the charity over the years, she couldn't quite believe she'd been invited to the Royal gathering.
Margaret says: "When I received the phone call, I was utterly speechless. 'Gobsmacked' is not strong enough a word. I was virtually in tears.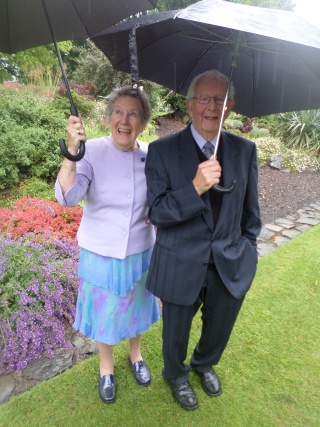 "When I asked how it had come about, they just said: 'well, you've been a busy person with Mary's Meals, haven't you?'. I still have no idea who put my name forward!".
Sadly, on the day of the party, the palace grounds were drenched in heavy rain leaving guests largely confined to the tea tents. Margaret says: "In some ways it was a shame, in other ways a fantastic experience!
"Just as we were going through the gate, my husband's umbrella whips the top of my head and my nice little hat flies off and lands in a big puddle! 
"Jim spotted King Charles and I eventually spotted Princess Anne through all the umbrellas. It was thundering down. 
"As the rain got heavier, it was time to go home. We joked: 'this is ridiculous! We've left before the King has even had his tea!". 
During the afternoon, Margaret and Jim were able to enjoy the beautiful buffet and marvel at the palace gardens. However, for Margaret, the 'icing on the cake' came earlier in the day when their neighbours bowed for the couple and took a lovely photo of them as they departed Blairgowrie for Edinburgh.
Margaret says it was 'fabulous' to be at the garden party and continues: "It's an honour that somebody, somewhere, thought me worthy of being invited on behalf of Mary's Meals. I was there for everyone at the charity.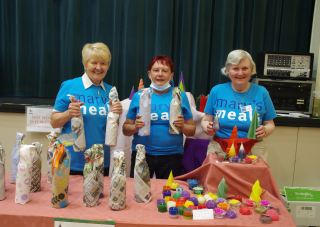 "I've been fundraising since Magnus MacFarlane-Barrow (founder of Mary's Meals), first said he was going to feed all the hungry children of the world. I scoffed at him! I've had to eat my words ever since. 
"Our work couldn't be done without everyone in our group. Every time I ask for help, somebody comes up with the answers. They're just a fantastic team." 
Alongside their card and craft sales, the volunteer group also hold a ceilidh in January, quiz in March and an annual coffee morning every June to raise vital funds for the charity. During covid restrictions, the group adapted to deliver tea boxes in the local community while their usual events had to be postponed. 
Morven Macgillivray, supporter engagement manager at Mary's Meals, says: "Margaret and the Blairgowrie volunteer group have made an incredible contribution to Mary's Meals for a number of years. 
"We're very proud Margaret was able to represent the charity at such a special event and forever thankful for the little acts of love given by her and the group. They go a long way to providing children in some of the world's poorest countries with a nutritious daily meal in school, and a ladder out of poverty." 
This summer, with the our Direct Debits Tripled campaign, you can make your kindness go three times as far and help Mary's Meals feed even more hungry children. Until 29 September, anyone who sets up a Direct Debit to Mary's Meals will have their first three donations tripled by a group of generous donors, up to £150,000. Find out more.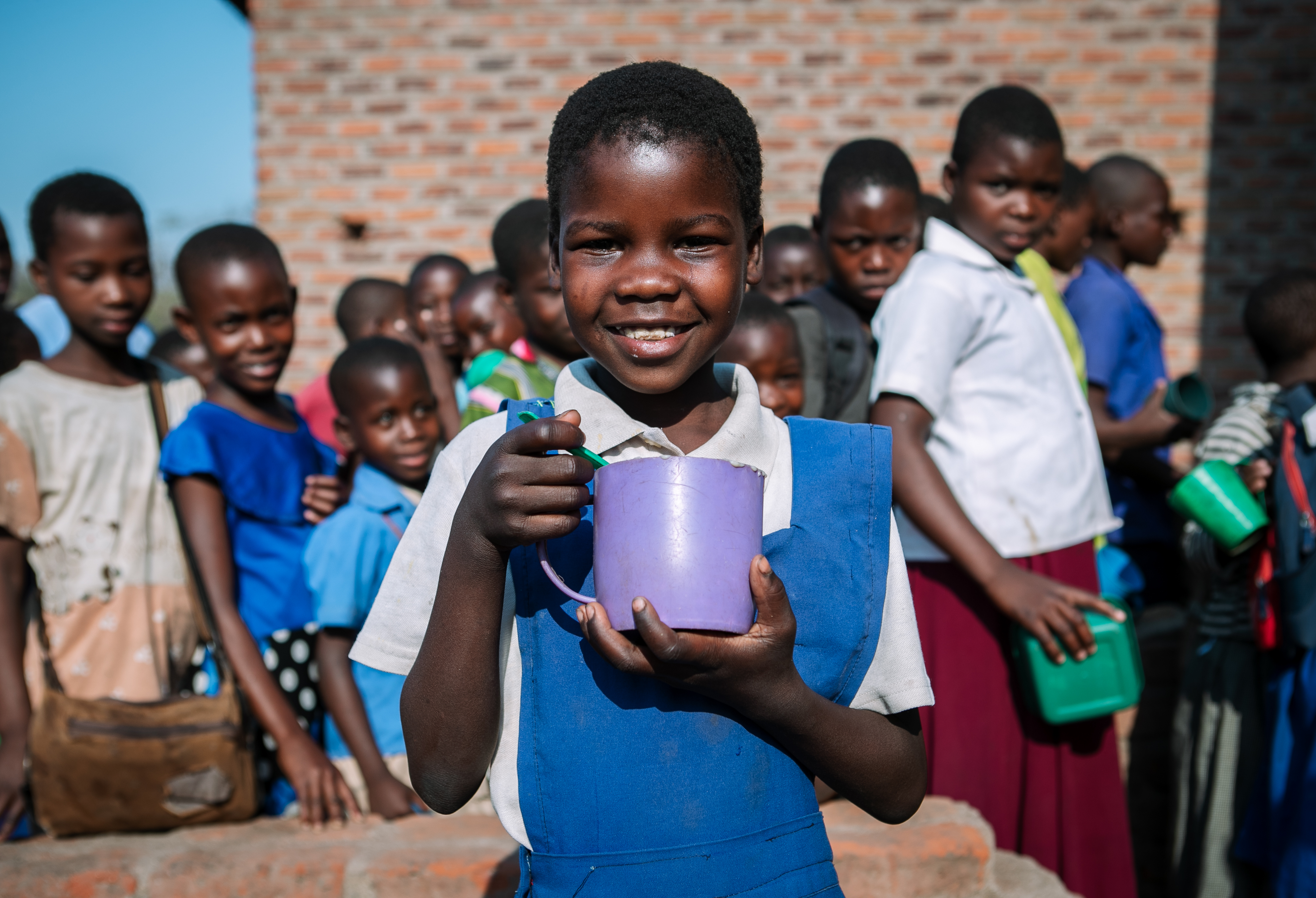 It costs just £19.15 to feed a child for an entire school year!