Mary's Meals supporter undertakes epic 2,000 mile walk 'From Home to Rome'
Geraldine McFaul, who departed Glasgow in May and expects to arrive in the Italian capital in November, is raising funds for Mary's Meals and Dementia UK
Published on
A woman with a sense of adventure has embarked on a one-of-a-kind walk which will see her travel all the way from her home in Glasgow to Rome on foot.
Geraldine McFaul, who departed at the start of May, has already reached the continent and estimates she'll arrive in the Italian capital, a 'bucket list' destination, in November.
Throughout the unique journey, the 54-year-old from Balornock will be raising funds for two 'great causes', Mary's Meals and Dementia UK.
Having first considered the trip around seven years ago, Geraldine, who works as a freelance risk management consultant, said she finally decided to get her walking shoes on this spring after friends told her to 'just get on with it!'.
Explaining why she has taken on the adventure, Geraldine said: "I just had the thought: 'I've never been to Rome. I'm going to walk there one day'. And that was it!
"My parents had been there and I've just always wanted to go. I've been many places, travelled a lot, but for some reason I've never been to Rome!
"I've done long walks before, but by that I mean 300-mile walks, not 2,000 mile walks!".
With no real set plan or itinerary, Geraldine admitted she's been 'making it up as she goes along' with the only rule being 'taking a lift is not an option'.
The adventurer, who averages 12 miles a day while pulling a trailer, recently reached a major milestone by setting foot in France and said she has been amazed by the generosity of strangers throughout the journey, with 'kindnappers' often offering her food and a place to stay.
10 weeks into the challenge, Geraldine happily reported: "There's been no big disasters. Everything just seems to have happened and worked! I've not had any blisters, I've not had any aches or pains at all, which is very bizarre!".
And when asked how she plans to celebrate when she arrives in Rome, the Glaswegian said: "I want to get some sleep! I want to see Rome. You don't walk there very often so I might as well get to see the place. Although I'm not doing this as a religious pilgrimage, I'm aiming to finish up the journey at The Vatican.
"But after that, I'll be flying home, I'm not walking back! I'm stupid, but I'm not daft!".
Geraldine has chosen to fundraise for Mary's Meals while on the road, having been inspired by her late parents.
She explained: "My dad died in 1999, but Mary's Meals is the kind of charity he would have supported.
"Back in the 1970s, he was a taxi driver and used to come home with all these halfpennies. I would save them up and send them to Africa to feed the children. My aunt was a nun, teaching in Nigeria, so in hindsight, the money was probably going to help her school and village. That's where the tie-in with Mary's Meals comes in."
Commenting on Geraldine's epic challenge, Gemma Love, supporter engagement officer at Mary's Meals said: "We are constantly amazed by all the ways our supporters manage to raise funds and awareness of our work and Geraldine's walk to Rome is certainly one-of-a-kind!
"We wish Geraldine a safe and enjoyable journey and give our heartfelt thanks for her support. We also hope Geraldine's incredible efforts inspire others to support Mary's Meals while they get active this summer. By taking part in our Move For Meals challenge, you can turn your moves into meals and make a life-changing difference to hungry children across the world."
You can visit Geraldine's Mary's Meals fundraiser here and you can follow her progress on her Instagram page.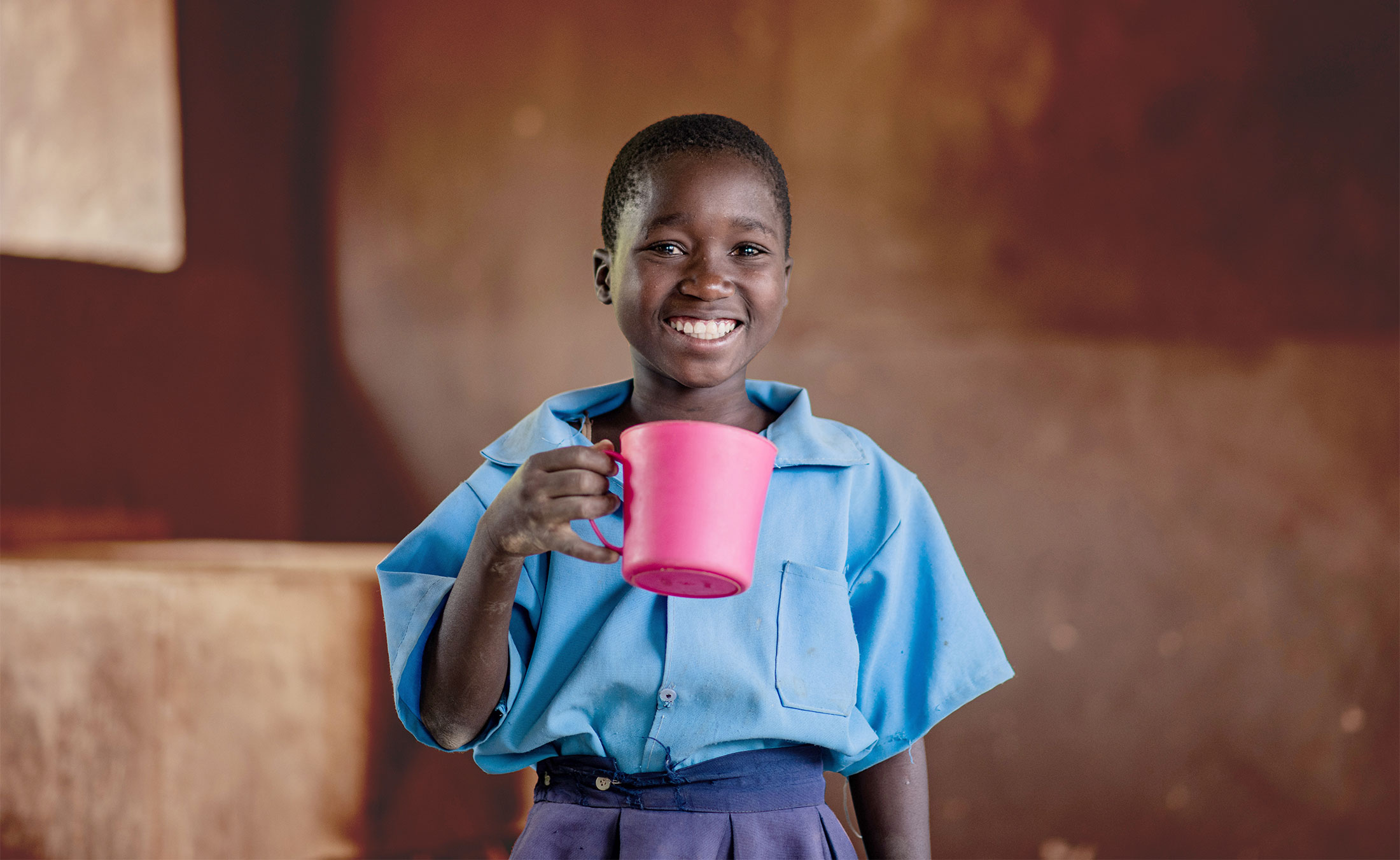 It costs just £19.15 to feed a child for an entire school year!