UK government funding boost
Thanks to the incredible generosity of our supporters, we are helping to transform lives in Liberia
Published on
More than 43,000 hungry children in Liberia will receive life-changing meals every school day thanks to public donations to our Double The Love campaign, to be matched by the UK government. 
A total of £6,493,623, including £2 million of match funding from the UK government, was raised by Mary's Meals' generous supporters during the campaign, which ran from 1 November 2020 until 31 January 2021. 
We already serve nutritious meals to more than 157,000 children in Liberia and this new project will begin in October 2021.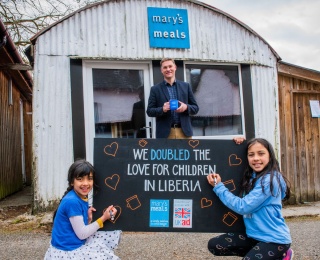 Funds raised from Double The Love will enable us to reach children in Bong County where more than 70 per cent of people live in poverty. The promise of Mary's Meals attracts children into the classroom and gives them the energy to learn.  
In addition, funds raised above the match funding total for the campaign are already helping us reach hungry children in the other 18 countries where we work, such as Malawi, Madagascar and Haiti. 
Daniel Adams, executive director of Mary's Meals, says: "Despite the hardships for us all during this past year, it's clear that people across the UK have responded with overwhelming kindness to our match-funded Double The Love campaign, which will help thousands of children in Liberia to receive our daily meals at school. Our supporters' generosity will allow Mary's Meals to access an incredible £2 million funding boost from the UK government." 
In Liberia, there is widespread food insecurity and educational outcomes are also extremely poor, especially for girls. Hunger hinders the ability of children to participate fully in lessons and often results in absenteeism and high drop-out rates, with 70 per cent of girls not attending school.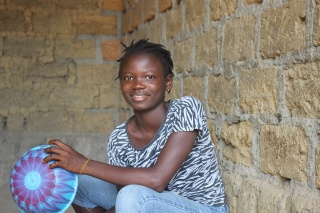 Magirl, 13, from Gbatala in Liberia already benefits from Mary's Meals and wants to become a nurse when she grows up. She says: "Before Mary's Meals came here there was no food for us to eat. When Mary's Meals came we were happy to pay attention to the lesson and listen to the teacher. We used to be hungry and didn't learn anything in class because of the hunger – now we learn at school."
It costs just £15.90 to feed a child for a whole school year.