Great grandmother takes on tricycle challenge
Ellison Hudson cycled 84 miles to mark her birthday
Published on
Supporter Ellison Hudson pedalled her best foot forward to help us feed some of the world's poorest children.  
She celebrated her 84th birthday by cycling 84 miles around the University of Stirling's racetrack to raise money for Mary's Meals.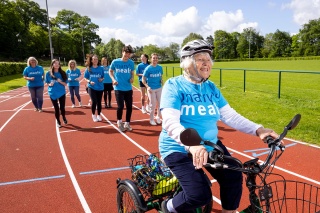 Incredible Ellison completed the challenge on a tricycle, after suffering a stroke two years ago.  
She says: "I was once visiting my daughter in Malawi and happened to come across Mary's Meals feeding children at school.  
"The children were running about with their mugs full whilst the ladies were stirring big pots of porridge. It was a lovely experience and at that point, I knew I wanted to do something to help its work."  
This was Ellison's second cycling challenge for Mary's Meals. In 2018, she set herself the challenge of cycling from Helensburgh to Dunbar over six days and raised £1,353.
Four years on, she aimed to beat that total – by cycling up to 20 miles per day on her tricycle to reach 84 miles within a week.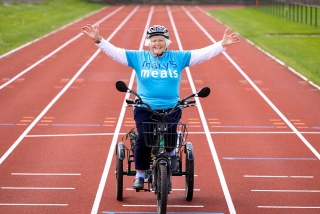 With the money she hopes to raise, we will be able to feed another 100 children in some of the world's poorest countries. 
Ellison adds: "Because my balance isn't as good as it was, I bought myself a tricycle. It wasn't as easy as you would think. I had to work at feeling confident on it. But I'm determined to do my best for such a good cause as Mary's Meals and play a part in helping them reach more hungry children." 
You can donate to Ellison's challenge here.
We are so grateful to Ellison for everything she does to feed hungry children. If you feel inspired, please look at our website for fundraising ideas – including information on our Move For Meals challenge!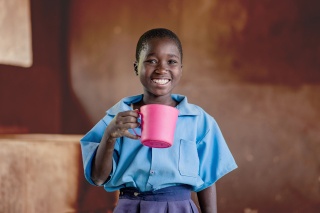 Support this challenge
Help Ellison reach her target and feed more children!