Thailand
Mary's Meals feeds 444 children every school day in Thailand!
Published on
Thailand is a country in southeast Asia, located at the centre of the Indochinese Peninsula and bordered by Myanmar to the north and west, Laos to the north and east,  Cambodia to the southeast, and Malaysia to the south.
The population of Thailand has soared in the last century, from 20 million in 1950 to almost 70 million today. Large numbers of vulnerable and displaced people from Myanmar arrive in Thailand suffering from acute food insecurity.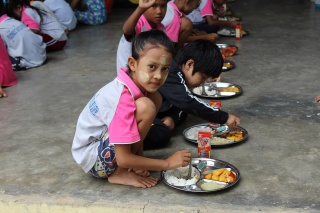 Mary's Meals in Thailand
Mary's Meals has been serving school meals in Thailand since 2008.
We are reaching 444 children in four centres in Rangsit, Sattahip, Kanchanaburi and Samut Sakhon, all located near Bangkok.  We work in partnership with the Living Water Foundation.
The schools we support are located predominantly in areas where migrant families have settled – these children and their families are often exploited for cheap manual labour and are trapped in dire poverty.
Latest News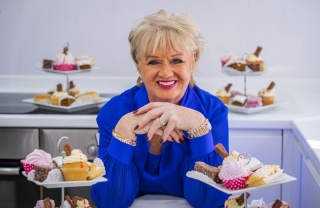 When did we start working in Thailand?

2008.

How many children do we feed in Thailand?

444 children in four centres.

What meal do we provide?

Chicken or pork with rice and vegetables.

Where are we based/where do we operate?

Rangsit, Sattahip, Kanchanaburi and Samut Sakhon.